Lots of changes in the last quarter of the year in real estate! Change is hard and change is inevitable. What do we do with this change? How do we make sense of the change? What advice do we have for our clients on the buy or sale side of real estate? And what do we discuss with our investors?
All of the answers lie in the history of our industry the past 10 years and the data we have access to at our fingertips.
We know that activity slows down like clockwork in October of every year. Yet this year it is being shouted everywhere that it was the rates that took the market down. The rates did affect some buyers and sellers, however the market looks identical to every year prior for sales and inventory. We tend to see the cycle of sales last longer in August and September, but that is when the Fed was increasing rates and all we heard was fear of recession. Fear does things to people and not (usually) in a good way.
Those clients of ours that stay in the market and want to find an alternative to the narratives we are hearing, are finding great opportunities! In our area we don't usually go too high up and too far down in any market adjustment. We are seeing pricing not accelerate at 10-13% each month and now it is closer to 6-8% each month. Pricing is still doing well and will continue for many reasons. Many due to simple supply and demand we have in place with our market.
We have 7500+ people moving into Madison each year! That is the reason we are seeing such a hard time finding a rental, house or condo; Low inventory in every part of the market and a high number of people looking for a place to live. Our area can only build 1500 housing units a year on average. We just don't have labor to build more. We need 3500 housing units from now till 2050. Now you can see why we are going to have a shortage of housing for a long time. Top this shortage with supply chains continuing to stay slow with producing all goods and materials at a pace that our economy needs.
This graph shows the market in 2022 versus 2020. The reason that I didn't compare it to 2021 is that 2021 is a statistical freak and is so far beyond any year in the past 15 years for sales, that it is an extreme outlier. The graph shows inventory was at its highest in May/June of 2020 and has been slowly and steadily decreasing over the past two years. We are now under 200 homes/condos for sale at any given time.
We have lots of good information and know what to do with it… Buyers, many are thinking now is the time that most are getting out of the market, they are telling themselves that if they wait they will have better options and better economies to purchase. I wish that was true. We will see prices grow at 6% annually for the next 30 years or more. Each year you wait for that house will be more expensive than last year. For the median price point that is $21,000 more each year! We have lots of suggestions on other ways to be creative with the market. Our blog this month and our Reels will go over those topics for buyers and sellers over the next two weeks.
We always want to provide the latest data in a useful way and if there are topics you want us to break down and discover, please send a message to me or my team anytime.
Buyers:

Rate Buy Down
Whether you want to buy or not right now, there are lots of ways to save when buying a home, even in today's rate market.

There are several lenders offering rate buy down programs. One popular one is a 2/1 or 3/2/1 Rate Buy Down Program.

The seller gives a closing credit directly to the buyer for the rate on the loan. They would then buy down your rate. In the 2/1 program the seller credit buys the rate down for the first year 2%....today rates are at 6.7%. That would mean the new rate is 4.7%!! This would be on a median priced home $4500 or more in the first year. That is amazing!

The 3/2/1 buy down is getting the first year at 3% less than the current rate. That would be 6.75% today for a 30 year, and getting 3.75% instead. The savings is $6800+ in year one and over the three years is a $13,000+ savings.

Power of Negotiations are Back

The ability to get an inspection and get items repaired or credit at closing is back.

Appraisal to make sure the offer matches the market appraisal value.

Home warranties

Less Competition

Less buyers equals a better opportunity for you.

Make sure you are fully pre-approved to buy

This is key right now, even if you aren't ready this set takes a couple of weeks to complete and you don't want that to hold you back when the right opportunity comes around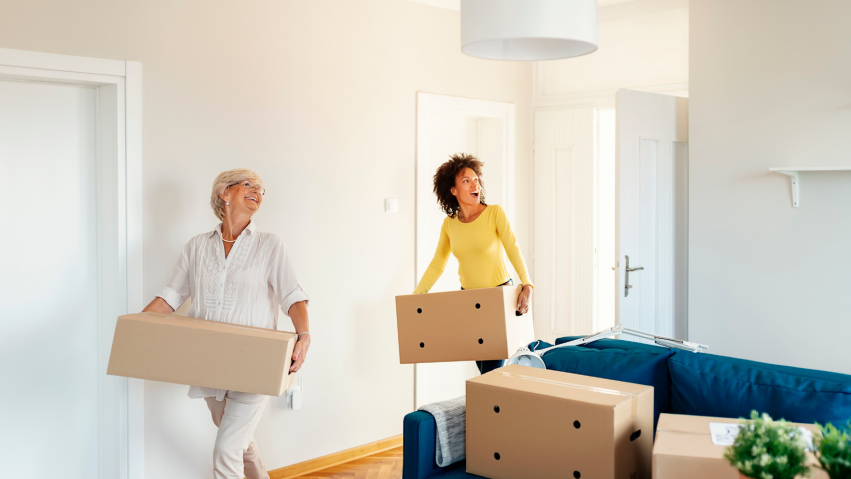 Sellers:
Pre-inspections

Doing a home inspection prior to listing the house.

It eliminates the hardest part of the sale knowing all of the issues and items up front.

You get to address them in the beginning and not after the sale

Which all equals less stress and more money in your pocket

Being Prepared to sell

Meeting with your real estate agent 3-6 months ahead of time to prepare the house and overall plan for what you want to do

Allows you to meet with our stager to declutter and prepare the space without feeling rushed

Take care of any minor repairs and issues ahead of time as contractors are 4-8 weeks out in scheduling.

Market Data and How your home fits in the market

Having the knowledge and data to make you be in the best position to sell for the best terms